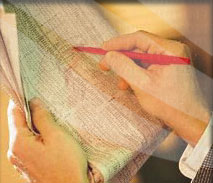 Home

About Us

Services

Clients

Affiliates, Awards & Memberships

News

Contact Us

2735 Hartland Road
Suite 300
Falls Church, Virginia 22043
Tel (703) 207-1007
Orchid Technologies & Management is a growing Information Technology company. Our focus is in developing, enhancing and promoting employee development through continuing education, professional training and industry certification programs.
Orchid believes that promoting a creative and productive environment enables our employees to excel professionally and to play an important role in the continued growth of our company. We offer industry specific training for our employees, cutting edge technology projects and a creative team based work environment that promotes advancement & professional growth.
Orchid offers an excellent compensation package that includes a competitive salary, a top-notch benefits package that includes, health and dental insurance, 401(K) plan, a generous 401(K) match, profit sharing, tuition reimbursement, and training.
Orchid is continuously growing and looking for team-oriented individuals who are forward thinking and career-oriented. Currently, Orchid is involved in several systems integration and application development projects and has career opportunities for professionals in the areas of:

• Systems Integration
• Local and Wide Area Networking (LAN/WAN)
• Desktop/Help desk support
• Web, Internet/Intranet Development
• Project/Program Management
• Application Development
• Database Programming and Administration
• Corporate/Administration
• Training
• Sales/Marketing